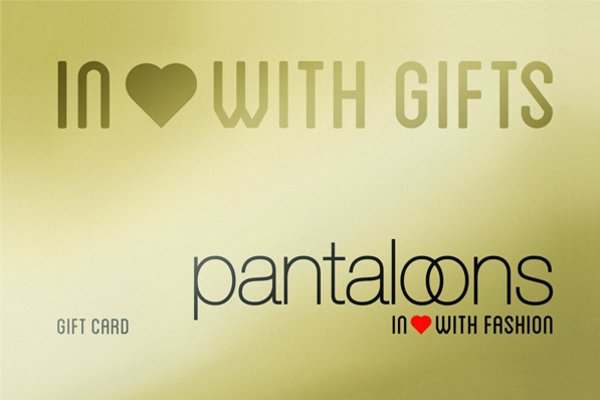 We live in a country that likes to celebrate its occasions by gifting. Pantaloons Gift cards makes gifting a joy for the receiver as much as for the shopper. You can gift them to your loved ones and be assured that they'll love treating themselves to their favourite things! Mission surprise and delight, completed.


Accepted in: India Only.

Expires: 1 year from the date of issue.

See complete Pantaloons Terms & Conditions.